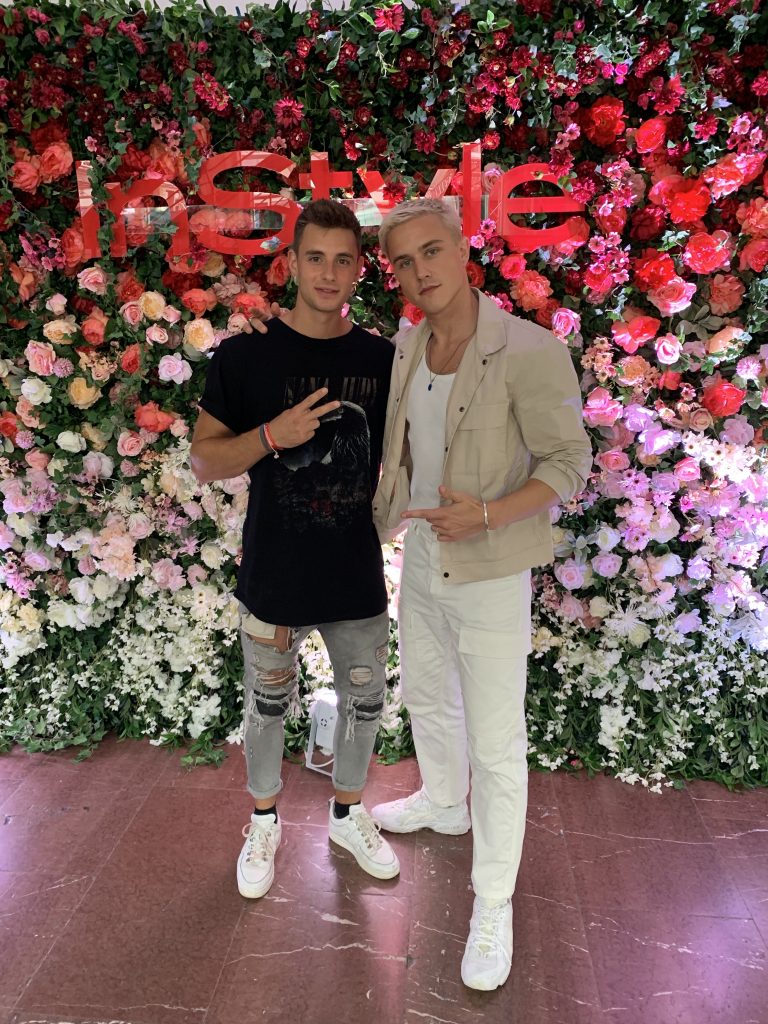 I know Fashion Week Berlin 2019 was more than a couple month ago. It was in July 2019. Nevertheless, I would like to share my impressions with you. It was a crazy week and I met a lot of people. Who I met and on which parties I was, you will get to know in this blog post.
Impressions of the city of Berlin
As most of you know, Berlin is the capital and is the largest city in Germany with 5 million inhabitants.
I think Berlin is a very interesting city, because you are not limited in your options. You can achieve everything. There are many freethinkers and alternative ways of thinking are always tolerated.
There are very cool clubs to party, places to chill with friends and just hang out. Berlin compared to other German cities is a snappy city.
Why should I go to Fashion Week?
Anyone who is from the fashion industry, working for a brand, as a photographer, as a model or as a stylist. It makes sense to go to the fashion week because there can be great new people to connect with. As a social media creator you can connect with brands and work out deals. You can also get to know new social media creator. For Brands it makes sense to represent your own brand in order to increase it. So basically Fashion Week is great for networking. A little tip: always take a business card with you.
As a model at Fashion Week in Berlin
This year I was booked as a model for the finale of Berlin Fashion Week in the "Haubentaucher". It was a lot of fun to run in this great location as a model on the catwalk. I was just back from Los Angeles for a week and really enjoyed it.
Fashion Week is great to enlarge the image as a model. Money-technically, Fashion Week is not really worth it as a model.
How do I get invited to a fashion week?
If you have a certain size or reputation in the fashion scene, you will usually be contacted via email from PR agencies. Maybe your management will also take care of inviting you to red carpet events and shows.
If you are at the beginning of your career, it makes sense to email PR agencies and ask for invitations for the Fashion Week. You can also contact large brands, which have their own shows.
There is also the possibility to get appointments for new shows through contacts you made just now on some shows. Not all shows are at one location. Sometimes  you get confused where the next show is. And only by asking, you can get a rough overview of the whole event schedule.
Impressions of Fashion Week in Berlin 2019
The Fashion Week in Berlin is always a lot of fun, because I meet a lot of people that I have not seen for a long time. So it's like a class reunion.
Especially among social media craters and models, there are connections and it's just a lot of fun to go out and celebrate. For me Fashion Week in Berlin is less to increase my reputation. It's more to meet all people again. For example, I met Carlos or Luca again.
I've been to a lot of events this year, including the Hugo Boss party, the About You show, the Michalski show, Otto, Guido Maria Kretzschmar, the Bunte Magazin party, the Tigha party and many more.
It's actually like every year so I do not want to talk a lot about the individual events.
Conclusion
That was just a small review of the Fashion Week in Berlin 2019 and some general information. For the next Fashion Weeks, I will write detailed blog posts and also go into the individual events. For modeling-questions and questions about my person you can go and check out my Youtube Account with Q&As and also My Instagram account 🙂
If you have any questions, let me know in the comments.