Fabian Arnold
..is an American actor raised in Cologne, Germany, whose star is on the rise. He moved to Los Angeles in 2022 and made his debut into the industry appearing as Wolfgang the trainer in the short film, Boomslang 3 with John Waters. After working as one of the top male models and social media creators and discovering his natural talent for acting, Arnold took the chance to study at some of America's most prestigious acting institutes as well as with German acting professors. Since then, he's ridden the wave of self-created opportunities and hard work, turning it into an auspicious acting career. Being seen on screens big and small, he has also sustained an acclaimed and dynamic career in fashion, ranging from collaborations with brands including Dior, Versace, MCM and Givenchy among many others.
After high school, he studied insurance management and did an apprenticeship as an insurance merchant in Cologne. To learn more about life and to improve his English he went to Australia in 2018 to live there for a year. He started with Social Media in 2017 and has been working as a fashion model since 2018.
During the last couple years, he lived in cities like Milan, Singapore, Sydney, Los Angeles and Munich, staying in each city for a few month.
Besides acting, modeling and content creation for his own social media channels, he stepped into the entrepreneurial space. He is the founder of two companies: his production and social media marketing agency FXA Media GmbH and NEREUS Design a high fashion brand.
With a Bachelor of Science with focus on marketing and sales management, and over 3 years of experience and connections in the industry, he is combining the skills of all sites.
His passion – Acting, Modeling, Lifestyle, Self-Education.
"Always find time for the things that make you happy to be alive."

Acting for me…
Is a way to try out different lives and things without having to worry about regretting something. Click here.
Modeling for me…
Is more than just looking pretty in front of a camera. For me it's creating art and just an incredible feeling, I never want to lose. For more information about my modeling, previous work and agencies click here.
My Lifestyle is…
Fashion
Fashion is really important to me. I like to dress up for different occasions. It doesn't matter what others think about it, just wear it – as long as you feel good. More interested in Fashion?! Click here.
Fitness
Sport is more than a hobby for me. I playing soccer when I was 5 years and I played handball and flag-football for a long time as well. When I was 16 years old, I started to hit the gym to increase my muscle mass. Fitness also gives me space to think about my life and all the things which are important to me. When I hit the gym, I have enough time to be at one with myself! Click here for more.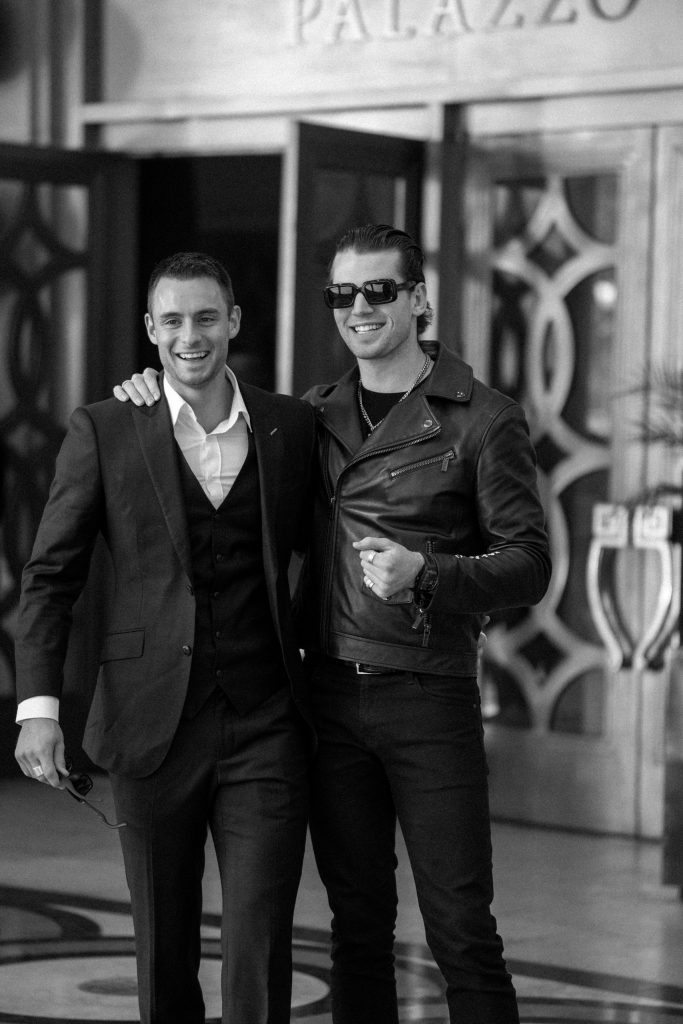 Travel
After my studies 2018 I went to Australia for backpacking. The first month in Australia changed my thinking about how to live your life. I saw a lot of beautiful places and spent a lot of time thinking about myself and the reason why I'm alive. I took pleasure thinking about self-education and motivation. For my travel adventures click here.
Self-Education gave me…
While traveling I found a better way to work on myself. It's absolutely amazing, what you can achieve with positive thinking! To reflect situations and take time to meditate became an integral part of my life. If you want to learn more about my thoughts, click here.
I hope I have give you some insights on who I am as a person. To get to know me better, visit my social media channels: Instagram, Tiktok, Youtube, Facebook and Twitter or e-mail me at (fabian@fabianxarnold.com).
Also, if you have any advice or suggestions feel free to contact me!
Enjoy my website!
Fabian