2018 was a great year, but my experiences in Los Angeles should top that, at parties with Drake's dad, at Dan Bilzerian's home, or in the Mustang to Las Vegas!
In this blog post I will tell you everything!
The first impressions of Los Angeles
I arrived in Los Angeles during the night and it was so crazy to see all the lights of LA from the plane. I took an Uber to the hostel, which I had booked for a few days. Unfortunately there are two hostels with the same name and i went to the wrong one. I took another Uber and went to the right hostel, what a perfect start! It was right on Hollywood Boulevard and I thought it would be a good location for my first accomodation in LA. But when I got there, I realized, Los Angeles has a lot of homeless people. I was a little afraid to walk through the streets. The hostel was a dump and I slept with four others in the room. I'm not going to tell you more about it!
The next day I went up to the Hollywood Sign. The weather was hazy and foggy. Not a nice first day to get to know Los Angeles. The city was pretty grey, a lot of concrete and garbage and many homeless people. When I went down the Hollywood Boulevard in the afternoon, I really expected something different. It's more like a garbage dump than the big Hollywood Boulevard you know from TV. But when I got out of Hollywood it was very nice, Beverly Hills, the Rodeo Drive and also Santa Monica were so beautiful with palm trees on the sides, beautiful cars and beautiful people.
The city itself is just too big and you can not take public transport, which annoyed me. Sometimes you need more than 1.5 hours from Santa Monica to Hollywood.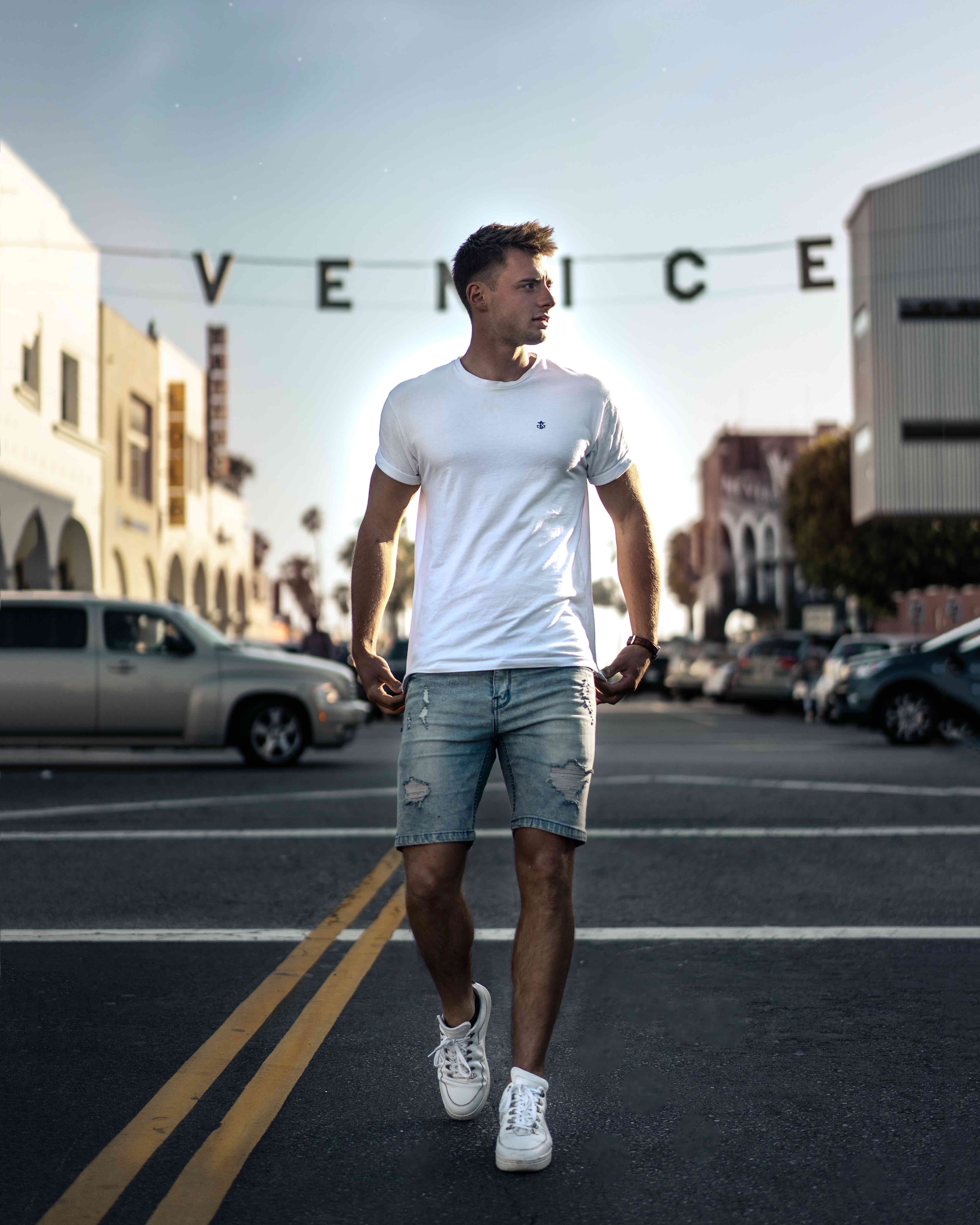 Party in Los Angeles
From my time in Germany I was used to a lot, but in Los Angeles the whole nightlife is even more exhausting than in Germany. The clubs are closing at 2:00 am, but you will go to the Hills for an afterparty. Every single day is a big party and you have the chance to have the best night ever, depending on which celebrities are in the club. For example I met Drake's dad at the club and went to an after-show party with him.
In the clubs you can only get in if you know the promoters, since it is not for the "normal" public. I was lucky that I got to know a few promoters through Instagram and came into the clubs. There I met a lot of people, for example Bianca Ghezzi one of the assistants of Dan Bilzerian. That's why I came to Dan Bilzerian's house to do a series for the Bachelor Ignite season with Billie Jo Powders. His house is just crazy. He has everything you need, a gym, a pool, rooftop, billiard, punching bag and much more!
Road trip to Las Vegas / Grand Canyon – is it worth it?
The city that everyone knows from movies was definitely on the list to visit for a long time. It's only about 6 hours  from Los Angeles by car. We rented a Mustang convertible for a weekend and drove there for a couple days. It was less about the city Las Vegas, it was more about the road trip itself and just the roads of America and the freedom to enjoy. We made a stopover at Hoover Dam and then came to Las Vegas. Las Vegas was not as pompous as I thought. It was just a street where 16 huge hotels are lined up.
Our hotel was one of the oldest at the very beginning of the street. It is called Circus Circus. When we made our way to our room, we were amazed. We had a theme park in our hotel, with two roller coasters, casino and shops. In Las Vegasall the casinos are in the hotels. The first night we went to the casino in Cesar Palace and into a strip club after. On the second day we went to a pool party where the Chainsmokers hung up and in the evening we went for some food.
The next day we went to the Grand Canyon, because it is only about 2-3 hours away by car from Las Vegas. The Grand Canyon is definitely the most amazing thing I've ever seen. I couldn't stop looking down the canyon. Unfortunately we did not do a helicopter flight. That would be something I would do the next time. I can highly recommend to visit Las Vegas and the Grand Canyon.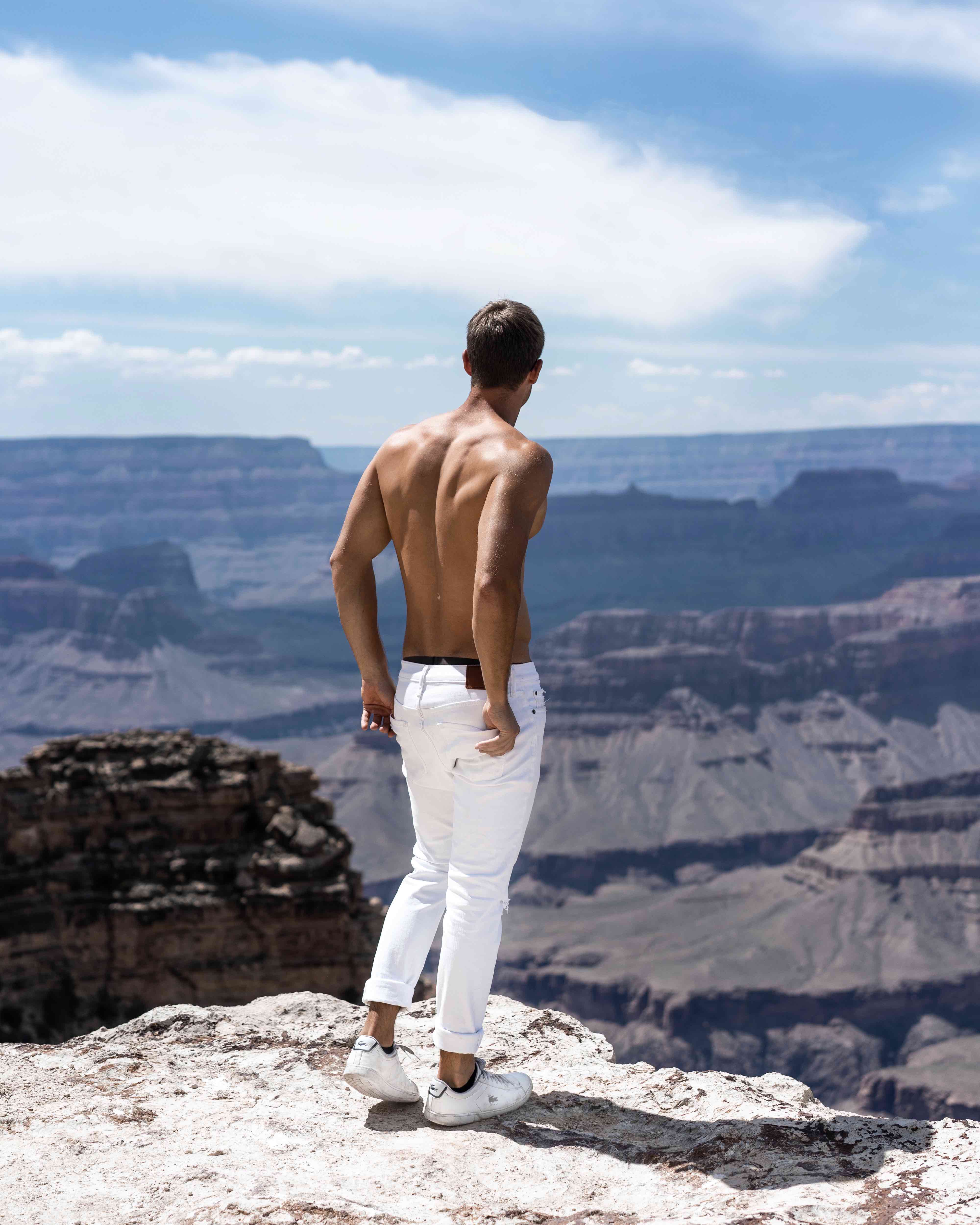 Road trip to San Diego – Must do?
One week after Las Vegas, we did another road trip to San Diego. A buddy and I took the train this time. I had a friend in San Diego where we stayed for two days. He also showed us around. Mission and Pacific Beach are the two main beaches in San Diego. They have a much better beach vibe than the beaches in Los Angeles, especially for teens (lots of bars, lots of party, nice promenade). It's a great place to get down. The city with Little Italy and all the bars is really cool and it is not big as Los Angeles. We also went to San Diego ZOO and SEA LIFE, which I really can't recommend. I got bored after a few hours.
San Diego is a very cool city and I highly recommend a trip from Los Angeles to San Diego.