Hi guys, today I want to dive with you into the world of Paris Fashion Week. Are you curious who I have met? I can already tell you one thing: You know many. 
DAY 1: Travel/Arrival Paris + Giorgio Armani Party
I started in Cologne. There I have exchanged my campervan by train, so that we can still work a little on the outward journey. I can only recommend to each of you, because the car traffic in Paris is pure madness. At the main station I met my videographer Michel and together we started our trip to Paris.
Once we arrived in Paris, the first thing we did was check into our Airbnb, which is located right next to the Louvre. After freshening up and putting our stuff away, we went out into the city to explore Paris. For dinner we also met my artist manager Vada Muller. Afterwards we went to our first event: The Giorgio Armani Aftershow Party. It was super exciting, but see for yourself.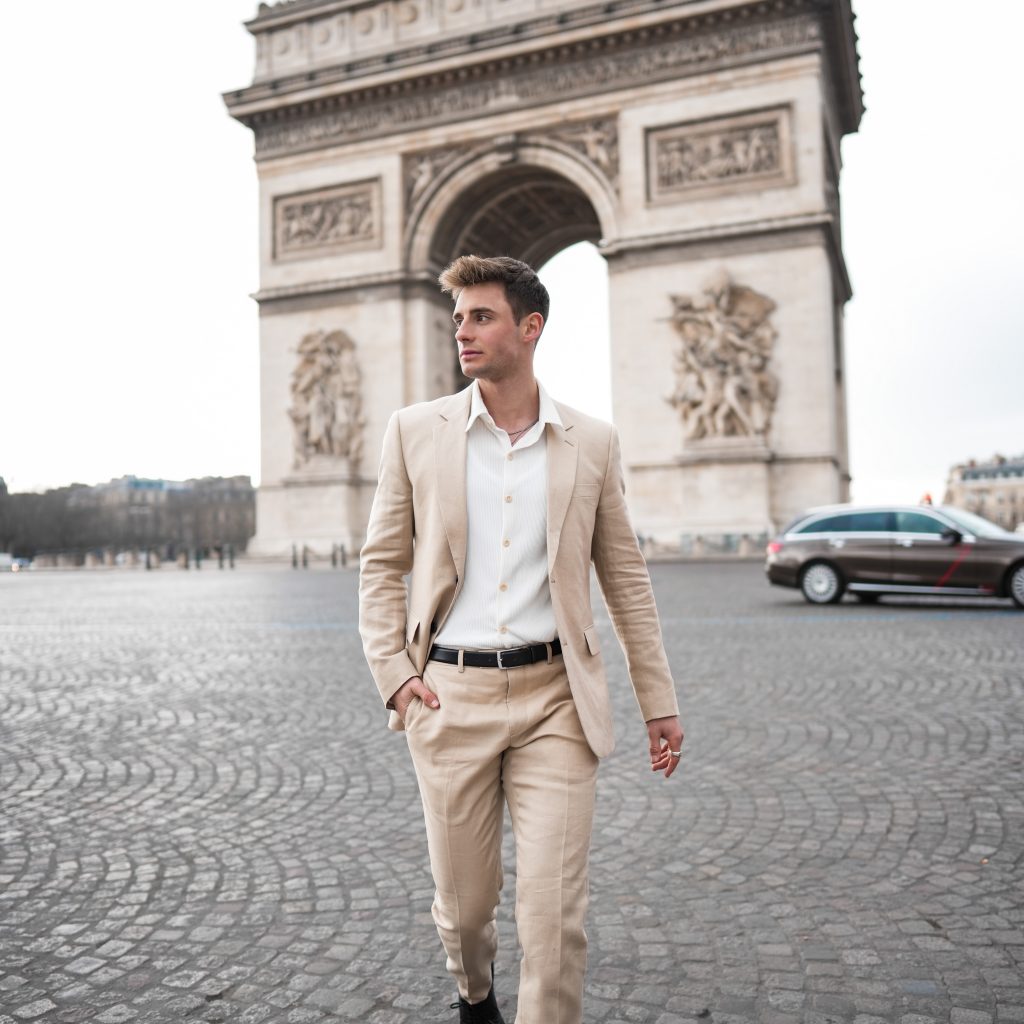 DAY 2: Sandro Paris + Paco Rabanne Party
Thursday we got up early, edited some videos from the day before and got ready for the next event. I was invited to the Sandro Paris showroom and Michel of course accompanied me with the camera. But first we went to the Gauchere Fashion Show. After that first show we went back home and had something to eat. I changed again and put on the suit from Sandro. Strengthened, we then went on our way.
When we arrived at Sandro, we directly looked at the new collection and I looked for a new outfit. After we were done with the fitting, we went to the Arc de Triumph to shoot some content. In the evening we were invited to the store opening event of Paco Rabanne. By good music and drinks we could connect with some interesting people. The rest of the evening we spent relaxing at home because the next day, there was again a lot on the agenda as well.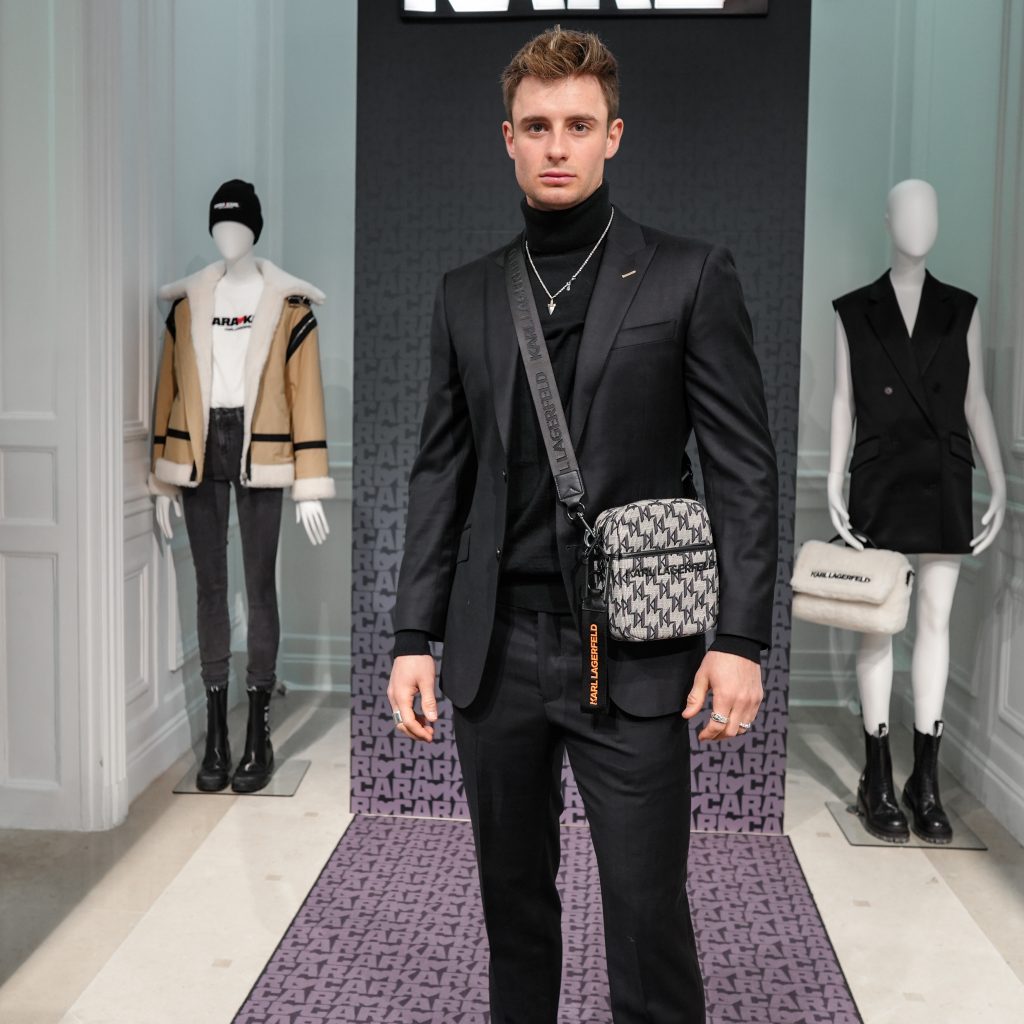 DAY 3: Karl Lagerfeld + Dior Store Opening
Friday I got up early as always, went for a run at the Eiffel Tower and came back to the Airbnb to hit on the others. After we quit editing some stuff we dressed up again for the next event: The Karl Lagerfeld Showroom. Btw: Thanks for having us! Afterwards we went to the Louvre to produce content for you again. After that we went to our next event: The Dior Store Opening. There we also met nice people and admired the new collection. Afterwards we went straight home to get some sleep.
DAY 4: Paul Smith
The next day we started with a workout and did my six pack workout. You can find the video in the fitness category. After our workout we shot some content at the Eiffel Tower. After that we went straight to the next event: The Paul Smith showroom. There I fell in love with a leather shirt, some great sunnies and a stunning bag. After visiting the Paul Smith Showroom we went back home, because we wanted to shoot some Content by Golden Hour at the Eiffel Tower. After the shooting we enjoyed our last evening with wine and delicious food. Afterwards we captured the last impressions of the Eiffel Tower at night. Then we went out for one last Party in Paris. 
DAY 5: Travels back to Germany
Saturday morning we made our way back to Cologne after a long night.
That's it guys, I hope I could give you a good insight into the Fashion Week.
Next step for us: Mallorca – Stay tuned.
—————————————-­­­­­­­———————————-­-­-­-­-
On my channel you will find videos about modeling, men's fashion and style, men's hair, health, fitness, overall lifestyle, and of course, my personal life. This includes my friends and family, so please be mindful of that and maintain a positive atmosphere in the comments section. Don't forget to subscribe and make sure to hit that like button if you enjoyed the video!
– My Links –
Instagram • https://www.instagram.com/fabianxarnold​
Facebook • https://www.facebook.com/fabianxarnold​
Twitter • https://twitter.com/fabianxarnold​
Website • https://www.fabianxarnold.com​
—————————————-­­­­­­­———————————-­-­-­-­-
– Contact – fabian@fabianxarnold.com